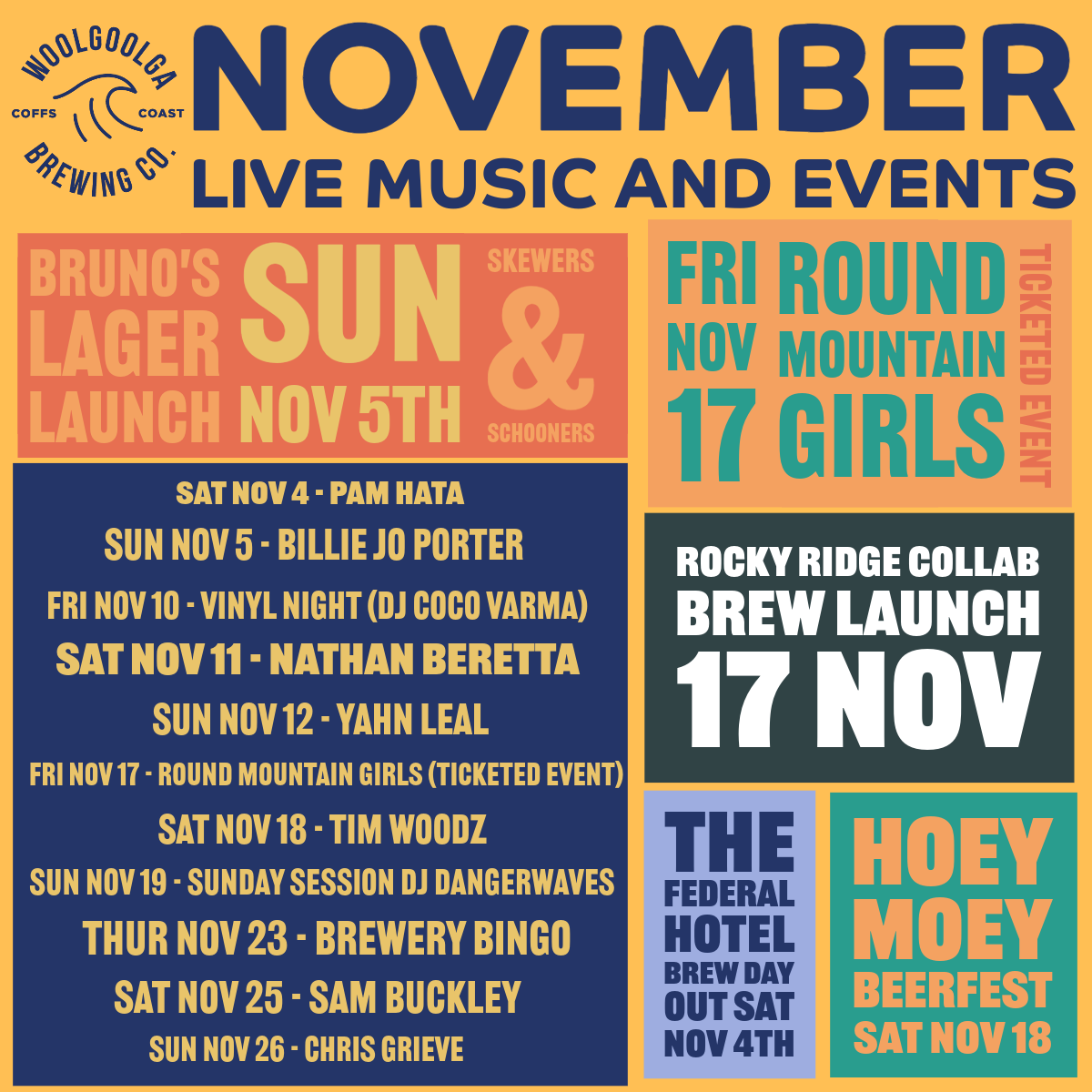 November Live Music and Events
November Events and Live Music Line Up at the Brewery!
We have 2 collab beer launches this month!! Bruno's Lager will be released November 5th and our Rocky Ridge collab, which is a VERY big deal to work with such a huge name in the Aussie brewery world, will be released Friday, November 17.
Join us at 2 beer festivals this month  - Brew day out at the Federal Hotel in Bellingen, this Saturday, and Beerfest at the Hoey Moey on Saturday Nov 18.
We work really hard to bring an epic line up of live music to the Brewery each month, so make sure to come down and support these amazing artists!
Sat Nov 4 - Pam Hata

Sun Nov 5 - Billie Jo Porter

Sat Nov 11 - Nathan Beretta

Sun Nov 12 - Yahn Leal

Sat Nov 18 - Tim Woodz

Sun Nov 19 - Sunday Session DJ Dangerwaves

Sat Nov 25 - Sam Buckley

Sun Nov 26 - Chris Grieve

Thur Nov 30 - Brewery Bingo