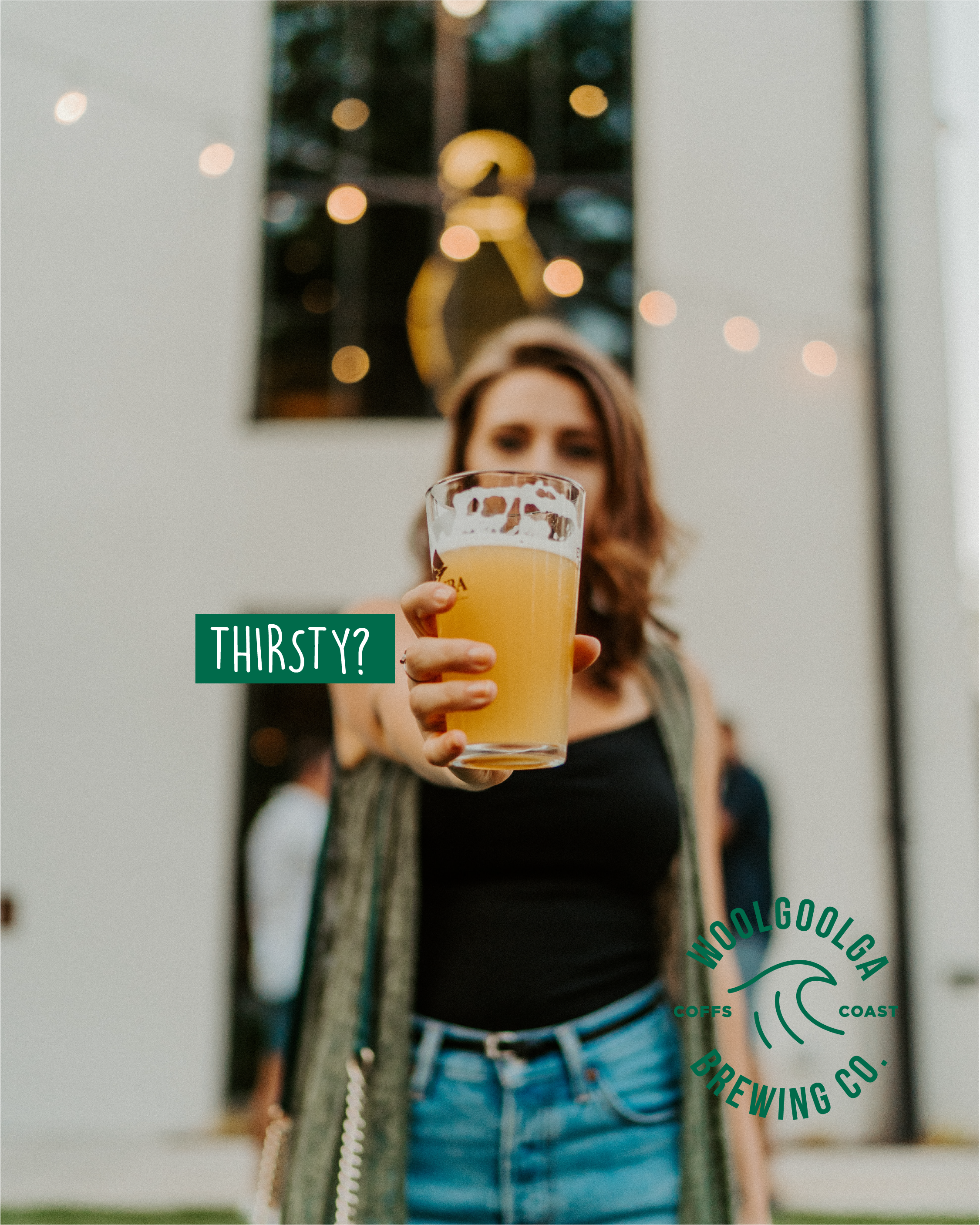 Woolgoolga Brewing Co.
Woopi Brewing Co. to the locals and those in the know, is a proud community craft brewery. All aspects of the site have been designed to celebrate and connect locals and visitors in a family-friendly environment that reflects the relaxed and vibrant beach culture of our coast and town.
Join the Woopi Brew Crew here.
What's better than coming to hang out at the Brewery to catch all the magic in action? Being a Woopi Brew Crew member of course! Three options available - from those interested in simply keeping in the loop to the most avid of craft beer lovers, we've got you covered.
Life is about to get a little bit better….
Come find us for a cold brew, friendly chat, live events and more. If you really want to join the fun, become a Woopi Brew Crew member here.
Made for lovers of beer.
Functions and Events.
Celebrate.
At Woopi Brewing Co. we love nothing more than getting good humans together and celebrating - well anything really!!

Our relaxed Brewery-vibe is perfect for a more casual and laid back function where the focus is on celebrating the simple things in life - good friends, family and special moments in time. All you need to do is choose your food and drink package, and let us know if you would like a marquee or private area option, and then leave the rest to us!
We can cater for:
• Birthdays & Special Occasions
• Hens & Bucks Parties • Corporate Events
• Wakes
• Weddings (on request)